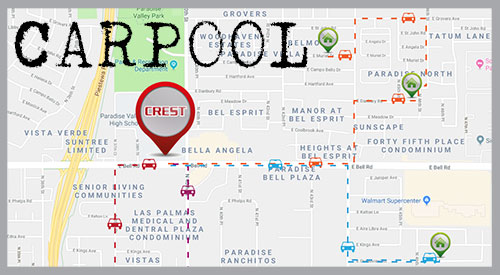 CREST Carpooling
Click here to fill out Request Form
Need help finding a carpool in your neighborhood? Please click the link above to fill out the form. We will contact you back with more information.
If you want to receive our upcoming newsletters, please join CREST Parent Group!
How Can You Get Involved?
CPG depends on CREST parents for support and participation to make a difference at our school.  Please consider joining us!
How Can You Stay Informed?
To receive CREST Parent Group texts via REMIND, text:
@crestp to 81010
Sign-up for the CPG Newsletter