If you want to receive our upcoming newsletters, please join CREST Parent Group!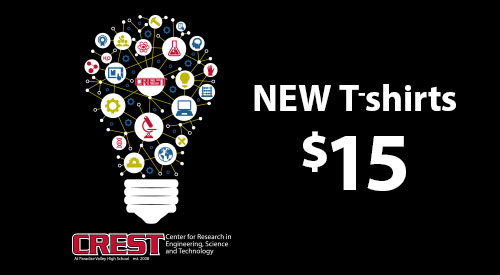 NEW CREST T-shirts
CREST Parent Group is happy to present a NEW t-shirt design for the 2018 - 2019 school year. They will be available at the Welcome Back Breakfast!
How Can You Get Involved?
CPG depends on CREST parents for support and participation to make a difference at our school.  Please consider joining us!
How Can You Stay Informed?
To receive CREST Parent Group texts via REMIND, text:
@crestp to 81010
Sign-up for the CPG Newsletter