If you want to receive our upcoming newsletters, please join CREST Parent Group!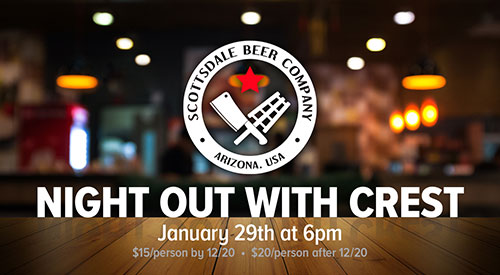 Night Out with CREST is Tonight!!
Hope to see everyone, who pre-purchased tickets, tonight from 6 - 9 PM at Scottsdale Beer Company on Shea Blvd.
Thanks to the generous support of Scottsdale Beer Company, 100% of the proceeds will benefit the CREST students and programs.
How Can You Get Involved?
CPG depends on CREST parents for support and participation to make a difference at our school.  Please consider joining us!
How Can You Stay Informed?
To receive CREST Parent Group texts via REMIND, text:
@crestp to 81010
Sign-up for the CPG Newsletter