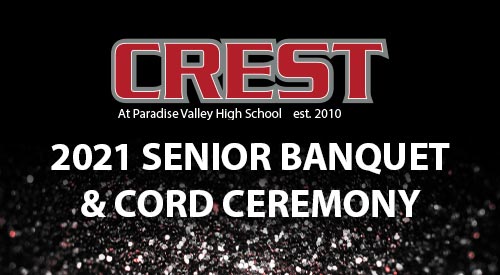 CREST Senior Banquet & Cord Ceremony
REGISTRATION IS NOW CLOSED!
Tuesday, April 20th from 6 - 8:30PM
The CREST Parent Group is dedicated to supporting ALL CREST students, faculty, administrators and activities. This is a yearly membership.
How Can You Get Involved?
CPG depends on CREST parents for support and participation to make a difference at our school.  Please consider joining us!
How Can You Stay Informed?
To receive CREST Parent Group texts via REMIND, text:
@crestp to 81010